Now is the time to be checking for buckthorn in any brushy or woody areas you might have. Note in the first photo how it stands out like a sore thumb this time of year. It will hold its green leaves until around Thanksgiving. Cut it out (good) or grub it out (better). Either way be prepared to treat the popups next spring with Roundup. At the farm we like to wait until we get a nice fresh leaf set so we have plenty of surface area to spray.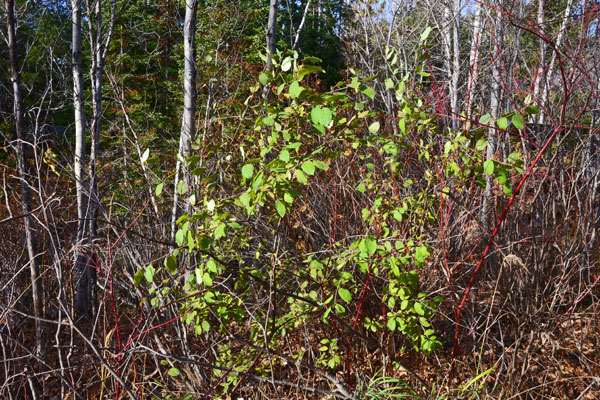 Also shown is a close-up of the leaves--note they are mostly oval with a ragged edge and deep veins. Ever wonder why you don't see any thorns growing along the sides of the stem like most thorny plants? That's because buckthorn has a single thorn at the very tip of each branch. You normally don't
notice it but it's there and its sharp!. See third photo.