Minnesota State Fair
2017 Reserve Champion Balsam Fir

In 2017 a Pinestead Balsam Fir won the Reserve Champion award. Thus, we won the opportunity to take a tree (we took a 10' Fraser Fir) to the Governor's residence. Our Minn State Fair ribbon count now stands at 70!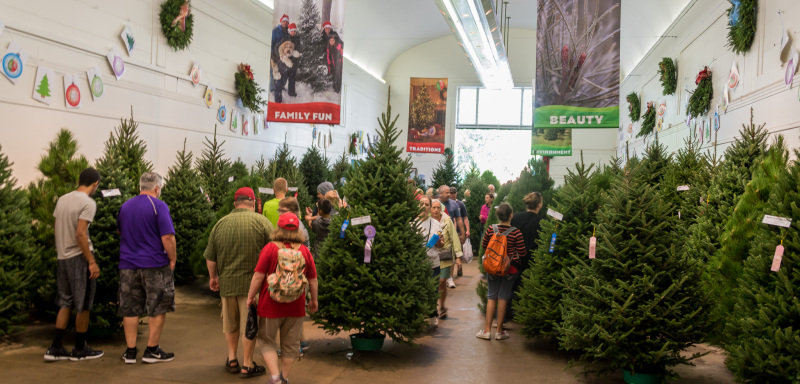 2013 Reserve Champion Blue Spruce
In 2013 one of our 8'-9' Blue Spruce was awarded the Reserve Champion ribbon. We now have won over 60 State Fair ribbons! In addition to the Reserve Champion ribbon, in 2013 we won a first place blue ribbon, two second place red ribbons, and two third place white ribbons. We have won 62 ribbons over the years.
2009 Grand Champion Fraser Fir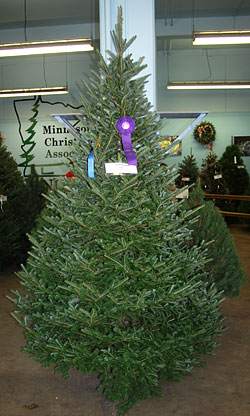 We are very pleased that our entry in the 2009 Minnesota State Fair was selected as the Grand Champion Fraser Fir. As such, our farm has the privilege of providing the Christmas Tree this year for the Governor's reception room at the state capital.
Incidentally, a tree from the Pinestead Christmas Tree Farm also won Grand Champion in 2006, and overall we have won more than 50 ribbons at the state fair.